"Long Time No See", new album by Brazilian trailblazers Pin Ups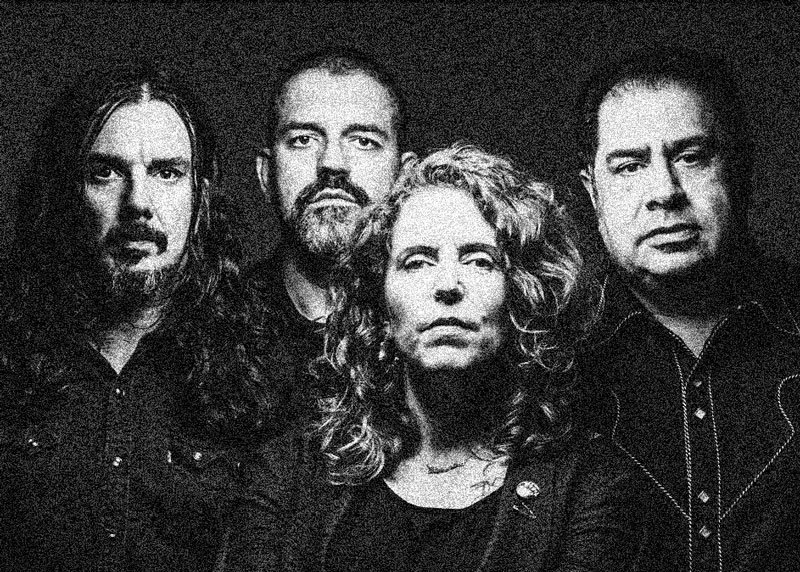 It's hard to explain to someone who is not from Brazil the importance of Pin Ups. Especially if you weren't into what now would be called "indie music" in the 90s, in Brazil.
Pin Ups was one of the first Brazilian bands to turn up the volume of the guitars, sing in English (well, not really the first; for more on that, watch "Guitar Days" doc, link below) and turn its back on Brazilian Music.
Simply put, they were the first Brazilian "indies".
Pin Ups' first album was released in 1989 by a Brazilian label called Stiletto that was also putting out licensed titles from 4AD and Creation. "Time Will Burn" was the first record from an underground generation and its importance recently has been recognized in two documentaries: "Time Will Burn" (here and here, Portuguese only) and "Guitar Days – An Unlikely Story of Brazilian Music" (trailer here; soundtrack here, and you can rent and watch full doc, with English subtitles here). Unfortunately, one of the docs has not been translated yet, but "Guitar Days" tells the story of this generation very carefully.
Always with Zé Antônio and Alê Briganti in their formation, Pin Ups have released 6 albums from 1989 to 2009. In 2016, midsummer madness re-released the band's full discography in digital format and a very special vinyl edition of 2007′s "Lee Marvin" album.
The occasion was that Pin Ups played at the end of 2015 what was supposed to be their last gig. The gig sold out and what we saw on stage was the same energy from earlier days but performed even better. From that pseudo-goodbye on, Pin Ups was back: full discography re-released and back to the studio to record a new album.
Recording started in 2018 with Adriano Cintra (former CSS, Madrid, Thee Butchers' Orchestra) joining Pin Ups as guitar-player and co-producer, along with guitarist Zé Antônio.
"Long Time No See" has Pedro Pelotas (from Brazilian 60s' Cachorro Grande) playing keyboards in "Mexican Tale", Jim Wilbur (from US Superchunk on guitars in "Mexican Tale"), former Pin Ups' guitarist Eliane Testone (now living in London) in "Portraits of Lust" and "Little Magic", Victor José and Elisa Oieno (from Brazilin psych-folk Antiprisma) in "Ballad for Samuel & Tobias" and "Gone Tomorrow", and finally Amanda Butler (from Brazilian noisesters Skydown) in "You Can Have Anything You Want" and "Mexican Tale".
"Long Time No See" was also released in 2019 on vinyl, CD in a joint-(ad)venture by midsummer madness and Brazilian US-based Fleeting Media.
Cover art is by Laurindo Feliciano.
Pin Ups 2019 is:
Zé Antônio – guitars
Alê Briganti – vocals, bass
Flávio Cavichioli – drums
Adriano Cintra – guitars