They invented shoegazerism: meet Early Morning Sky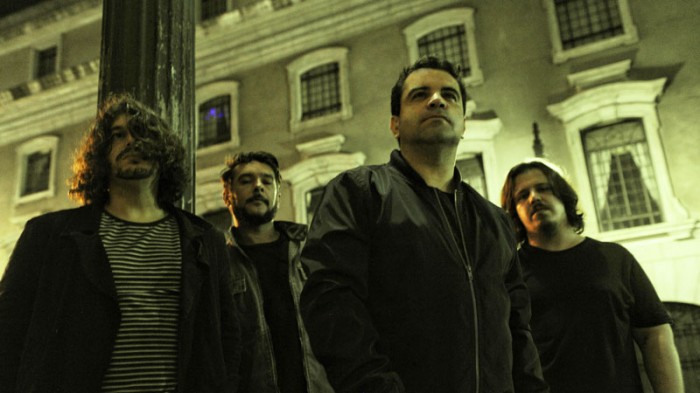 Once upon a time, years ago, returning from a festival in Leeds (UK), G. Alves was getting off a bus early in the morning, after a tiring night on the road when an old lady noticed: Look ! What a wonderful Early Morning Sky!
There was no band yet.
In June 2017, G.Alves (vocals and guitar), Gilbert Spaceh (guitar), Xixo Sere (bass) and Mauro Terra (drums), all fans of psychedelic bands from the 60s, space rock and experimental music  decided to form Early Morning Sky after a Slowdive show.
The incongruity of that moment years and years ago fitted in well as the name of the band. Even in the face of fatigue, something exciting and noisy may come next. Shoegazerism is an idea: Early Morning Sky musicians were there in the 90′s when the genre was "in vogue". Now it's back. This is more then a trend, it's a lifestyle.
Their first official recording came soon: a version of "Femme Fatale" (Velvet Underground) featured in the compilation "Summer of Love" organized by Cansei do Mainstream, a brazilian blog.
Months later, another song appeared in "Fuzzy Feelings", a compilation by blog/net-label The Blog That Celebrates Itself. "If I See You Again", in an early version,  pushed the band to record their EP. Home recorded and produced by G.Alves it features 3 new songs and "If I See You Again" re-recorded. It was released in april 2018 in digital and CD formats.
In June, Early Morning Sky made available in streaming their versions for Velvet Underground and Swirlies.
"Bell" is a Swirlies song, which came out in tribute "Protect Yourselves From Aliens – Swirlies Revisited" organized by The Blog That Celebrates Itself. They are one of the Brazilian bands in tribute, which includes the Cult of Lip, Fuzzy Feeling Away Forward, The Lost Shop, Lost Echoes, Uniforms, Sweam, You're Jovian, Bugjar, ZEIT !, videodays, Kittinger, Adult Color.