Spotlight on Frabin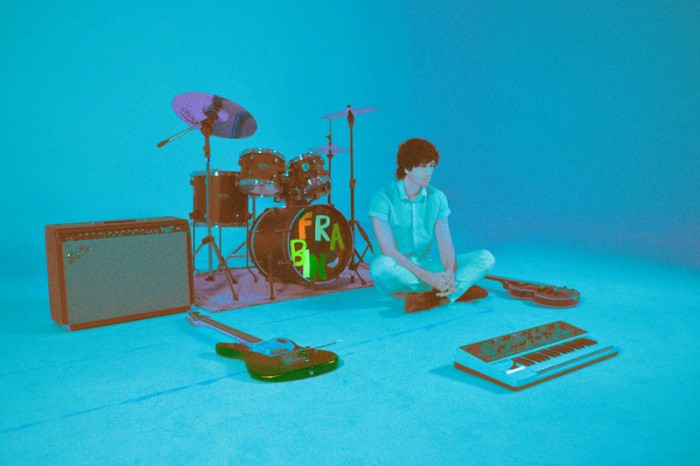 Victor Fabri was born in 1994. This same year, we, midsummer madness, were converting ourselves from a fanzine into a record label. In 2013, Victor begun writing his own material outside his friend's band, Rascal Experience. Living in Florianopolis, a paradise city in an island in the south of Brazil, he chose to build a home studio and lock himself in.
(Well, in 1994, we opted to stay in copying cassetes instead of being in the sunny beaches of Rio de Janeiro. So, there's no generation gap here!)
Victor Fabri renamed his solo writings as Frabin and recorded 4 songs to test his home studio. Doing everything alone, the obvious title would be "Selfish". Released in july 2014, the EP was faceted at Ranch Mastering, same place where "Humbug" by the Arctic Monekys, "King of the Beach by Wavves and "Plastic Beach" by Gorillaz were finished. This is to show that the kid wasn't playing around.
Adapted to his home studio, Frabin recorded 12 songs between march and july 2015 and those became "Real", his debut album. With 2 songs in portuguese, Victor wanted a bilingual title and "Real" works both in english and in portuguese. This time he chose to master with Rob Grant, in Poon's Head Studios, Perth, Australia. Going around the world for final touchs had a reason: "Besides quality, I wanted someone that worked with bands I like such as Tame Impala and Melody's Echo Chamber", explains Victor, "and I've found that Rob is the finest, easy-going kind of guy I could ever met".
When Frabin says Tame Impala, we hear Ride. When he mentions Melody's Echo Chamber, we think of Stone Roses and Chapterhouse. The result is a beautiful, danceable, happy and soulful album called "Real", that we are proud to put out together with brazilian label Balaclava.
It's Real, out now in digital and soon in CD.
Listen and buy at:
https://midsummermadness.bandcamp.com/album/real
http://mmrecords.com.br/frabin/