New EP by Fish Magic: "Stillness"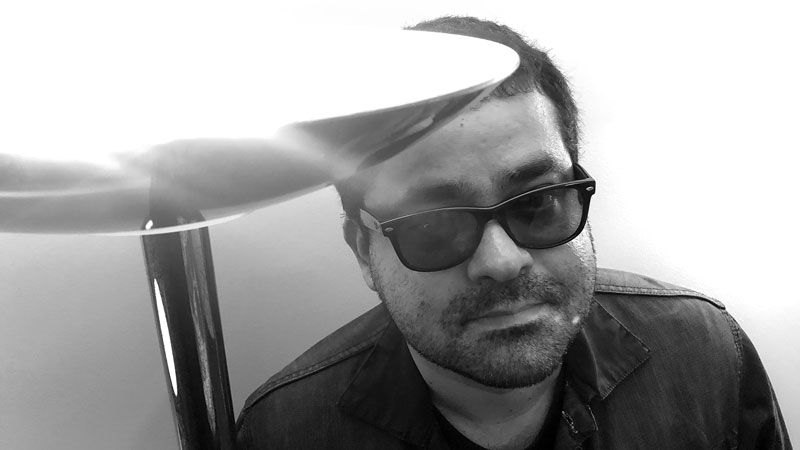 After just one year since his 3rd and most recent album, Mário Quinderé is back with an Fish Magic EP.
"Stillness" has 5 songs and, despite its title, was not composed during the pandemic. Mário explains: "These songs had already been written before the third album and a more acoustic, folk language. Régis Damasceno (Mr. Spaceman ) and I had the idea of ​​setting up a project with Andre Travassos from Moons to write folk songs. With the pandemic, the idea was folded… In isolation, Régis started working on his new album as Mr. Spaceman and asked me to write some lyrics. That motivated me to work on what is my folk EP".
Released as digital-only, Brazilian blog Floga-se wrote: " … start from the end. 'Until She Comes', with its delicious ukelele (by Regis Damasceno) is worth the whole EP. (… ) '(read the full text here ).  And concluded that "Quinderé proposes calmness, stillness, silence, tranquillity. And it is successful in essence ".
This makes perfect sense if we hear from Mário himself the reasons for releasing these songs now: "Despite not being composed now, I feel that the songs connect very well with what we are experiencing. They could have been written in this painful period. Personally, I lost one of my best friends to cancer and, more recently, our dog passed away. However, I didn't want the album to have that sad aura,  the broken lily on the cover may represent this duality ".
It can be heard and downloaded on Bandcamp.
Or if you prefer, listen to your favourite streaming:
Fish Magic at Apple Music
Fish Magic at Deezer
Fish Magic at Spotify