Spotlight on Motormama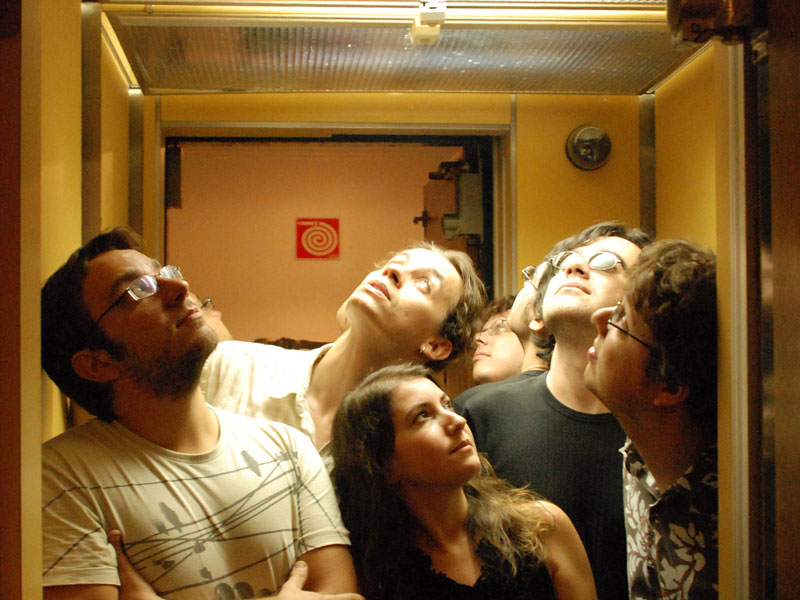 Motormama was born from the ashes of Motorcycle Mama, a band that survived the first decade of brazilian indie scene in the 90′s. Régis Martins and Joca stayed in the band while the original drummer left. In the end of 1999, they called new friends to a new atempt, Motormama, a blend of Mutantes psychaedelia, Neil Young's folkness and some old garage rock. A demo-CD was released in 2000 entitled Mestiço Rock 'n' Roll (mm55, midsummer madness). In 2002, Motormama toured the country, what is not an easy thing to do in Brazil. Cities like Belo Horizonte, Brasí­lia, São Paulo and a very important appearance at festival Bananada in Goiânia where followed by positive reviews and some fans.
In 2003, they released their 1st full album, Carne de Pescoço with 13 songs. Recorded between 2001 & 2002, in their hometown Ribeirão Preto, it was printed on their own label, Kaskavel Musik, and distributed by midsummer madness.
About this record, brazilian music magazine Zero wrote: "Motormama don't fear agroboys and blends pure rock with powerful instrumentals and smart lyrics. The opening tune, "Adeus Maluco" has Gisele Z's hypnotizing vocal, and a sharp guitar solo that strikes later. A cheesy keyboard guides the song "Rota Caipira (Anhanguera Folk Song)" and a shy guitar with loads of distortion appears in "Cosmorama". Also remarkable are "Sujeito Honesto", "Mercado de Pulgas" (kinda bluegrass), the power-pop driven "Me enterrem em Assunción" and the rockabilly flavour in 'Saliva Quente.'"
In 2006, Motormama released its 2nd album, A Legí­tima Cia Fantasma, a joint-venture release printed by Kaskavel and midsummer madness. Régis Martins (guitar, viola and vocals), Joca (bass and vocals), Gustavo Acrani (keyboards), Gisele Z. (vocals) e Ricardo Noryo (drums) delivers more 14 songs full of country a la Stills, Nash & Young soaked on Pixies' feedback. Brazilian Rolling Stone magazine scored this album with 4 out of 5 stars.
Three years later, the 3rd album came out: Aloha Esquimo, recorded again in their hometown. From this album, the music video for "Preciso Me Vingar Oh Babe" made the band expand its contacts outside Brazil and, for the first time, they played Pop Montreal Festival in Canada. In 2013 the band released a 7″ vinyl with 2 songs and participated in the 2014 edition of Primavera Sound Festival, in Barcelona, Spain.
After 15 years, 3 albuns, many EPs, songs and shows, Motormama carries on, sometimes more as a friendship blender than a band, as many good groups in Brazil do. It's our lucky that their friendship results in so many good songs.
You can buy their 3rd album here.
Or here:
Motormama – Aloha Esquimó
iTunes: http://itunes.apple.com/us/album/id674326959
Spotify: http://open.spotify.com/album/2bnNxBA8rxXEPM23bIsjFp
Other albuns:
Motormama – A Legítima Cia Fantasma
iTunes: here
Spotify: http://open.spotify.com/album/2Ky1KQ2yKr5WuZRgqBBkZl
Motormama – Flores Sujas no Quintal
Spotify: http://open.spotify.com/album/6YIiaVquxSnq1opG30GoSd
You can listen and download Motormama's songs here.