\ENGLISH\
Lautmusik´s new album: The Cure and DC Comics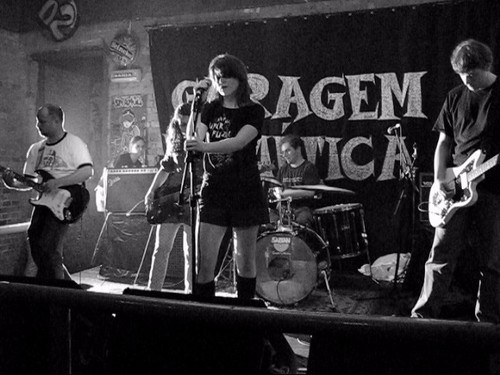 Lautmusik is releasing their 2nd album entitled "Juniper" today.
It will be available in digital and CD formats.
The album features 10 new tracks, produced by brazilian Eduardo Suwa that worked with the band in their previous album, "Lost in the Tropics" (2011).
Cover art was designed by Marcos Rudy who works for Marvel and DC Comics and often includes images linked to Lautmusik in Batman/Superman and Spiderman comics (see pictures below).
Lautmusik posters in the back (Spiderman's 99 Problems #1)
Lautmusik's vocalist is the girl on dark shades behind Superman (Superman/batman #76)
In 2011, Lautmusik opened gigs in Brazil for Radio Dept, A Place to Bury Strangers and was selected by Robert Smith himself to open The Cure´s show at São Paulo. "Juniper", the new album, started being recorded in 2013 but soon Alessandra (vocalist) moved to the US to study. The band continued recording until Ale came back, in 2015, to finish the album.
This new album sounds like a mix of Siouxsie & the Banshees singing over a M83 or a speeded-up Mogwai instrumental. Have a try:
Digital album is available at https://midsummermadness.bandcamp.com/album/lautmusik-juniper  (hi-res mp3, flac and aiff – streaming and name your price digital sale)
and
http://mmrecords.com.br/lautmusik (streaming and three free tracks at 192 kbps)
Spotify – https://open.spotify.com/album/2ZOpWimoRlUqRNmw8mBj2k
Google Play – https://play.google.com/store/music/album/Lautmusik_Juniper?id=Breky7xccg3mw5jpqpnfbk2icou
Deezer: http://www.deezer.com/album/11422518
Rdio: http://rd.io/x/Qj4dnxs/