Heavy riffs, astral minds: welcome The Dead Suns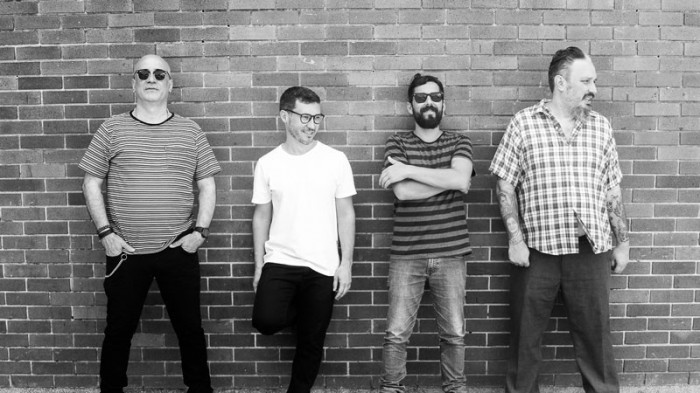 The Dead Suns is about comings and goings. Search for the musical history of its four members and you get the picture.
They got together in 2008, under the name of Oort Clouds. Francisco Kraus, former bassist of Eterno Grito,  a post-punk-Portuguese-lyrics Brazilian group from 1980′s and later founding member and bassist of Second Come, a pioneer Brazilian grungy-noise band from the 1990′s. (If you don't know Second Come, Google it using Dado Villa-Lobos or "Justify My Love" as search tags)
Already with three decades of music making on board, Kraus was joined in 2011 by Mauricio Mauk, from 80′s psychobilly Big Trep, Renato Fernandes and Yuri Pinta, the latter from lo-fi indie Beally to find their definitive formation.
Together, four friends recorded "New Days for a Better Man" their first album. It smells musty like a collection of collages from the past, but the idea is not nostalgia. They rather look at the past for references and reshape it with loads of fun and forward thinking, to use references as they own it.
And they do. These guys have been on the run since early 80′s. And this is like a road-map album, a journey through different landscapes of their bumpy obscure road.
From the fast-paced opening track "Living Among The Stars", to the illuminated in psychedelic flares "Get in the Way" with its beautiful message, The Dead Suns shines high in this album. You will hear slices from Black Sabbath, Echo & the Bunnymen, Soundgarden, Smashing Pumpkins and that's absolutely normal.
Grab a beer & listen up!
"New Days for a Better Man" was recorded, produced and released by the band in partnership with midsummer madness and The Blog That Celebrates Itself.