\ENGLISH\
Grape Storms: a hidden-gem from Brazilian 90s indie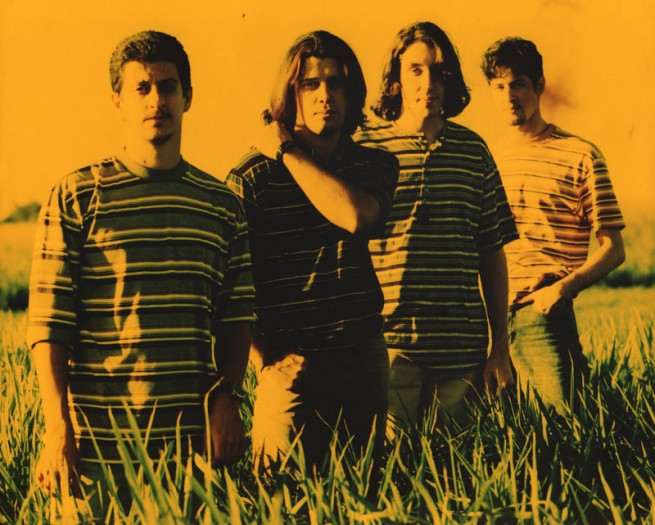 Do you remember your mixtapes from the 90s?
Well, in Brazil we were hooked by a band that came from the Middle Western town of Goiânia. At that time, Goiânia was not known for its music festivals or for Boogarins and Carne Doce.
Formed by Éder Lopes, Júlio "Zuno" Garcia, João Paulo and Alexandre Inox (pictured above from left to right) in 1990, they put out their only release around 1997, a cassette titled "Grape Storms" with 7 songs. Extremely well-produced for Brazilian standards of the 90s, the tape got them articles in several fanzines and a slot at Screamadelica Festival, one of the few times they played in Sao Paulo.
Grape Storms ended in 1998. Two years later it was the first release that we reissued in our "Classics" series. Only two years and they were already considered classic! The reissue came out as a seven-song cassette, including a version for The Cure's "A Letter to Elise," and a CDR version with 10 songs. Now we are re-reissuing the CDr version as a digital release (bonus tracks only available if you buy at Bandcamp).
And Grape Storms still sound fresh!