For those who don't like rules: JNKTR releases debut album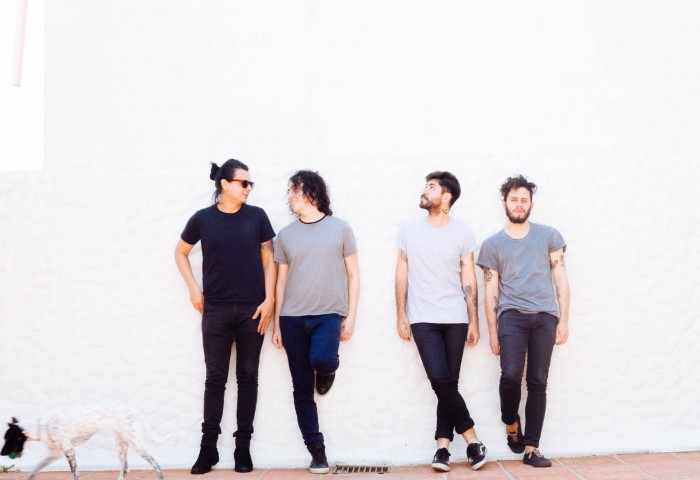 JNKTR stands for Justine Never Knew the Rules, a brazilian shoegazer band from Sorocaba (a town 100 Km far from São Paulo), formed in 2013 by Maurício, Marcel and Bruno, that is releasing its first album, "Overseas", with 9 songs.
The band had its name from "1979″, a song by the Smashing Pumpkins, and it's a very difficult name for a brazilian band to have. Not following the book of musical "to-dos", they confess that, at first, they didn't like the name. "It was suggested by a friend, Mario from local band Wry, and we thought that people would think that we are huge fans of Smashing Pumpkins… But then, we realised that it had a lot to do with the way we do things: not the traditional rock band stuff, and our music is simple although noisy, drumming that resembles Velvet Underground simplicity, loud guitars and so the name sticked with us".
For a while, in the beginning, they didn't have a proper drummer, they worked live and in the studio by switching places from one song to another. "It was really hard, but as nobody in Sorocaba seemed to understand what we wanted to play, we thought that we'd better do it instead of keep waiting" remembers Maurício Barros.
After few singles and a 3-song EP released in cassete, they found Gabriel, the drummer, and, in 2015, started recording "Overseas". "This album is what we think we did best since 2013 till today!", confesses Bruno.  And what they do best is a mix of my bloody Valentine and Jesus & Mary Chain's noise, with a psychadelic touch in guitar textures à la Swirlies and Toy.
"Overseas" can be listened and downloaded at:
- bandcamp midsummer madness
- bands' page