Fishing on England's 80s post punk scene: new brazilian band Fish Magic debuts with 8 track album
1994 was a magical year in Fortaleza, northeast of Brazil. An american US Air Force base during the WWII, the city lives a musical efervescence with guitar bands like Dead Poets, Velouria and Dago Red. Mário Quinderé fronted Dead Poets, a Echo-and-the-bunnymen-inspired teenage band. After one demo tape and a split album with Velouria, Dead Poets ended in 2000.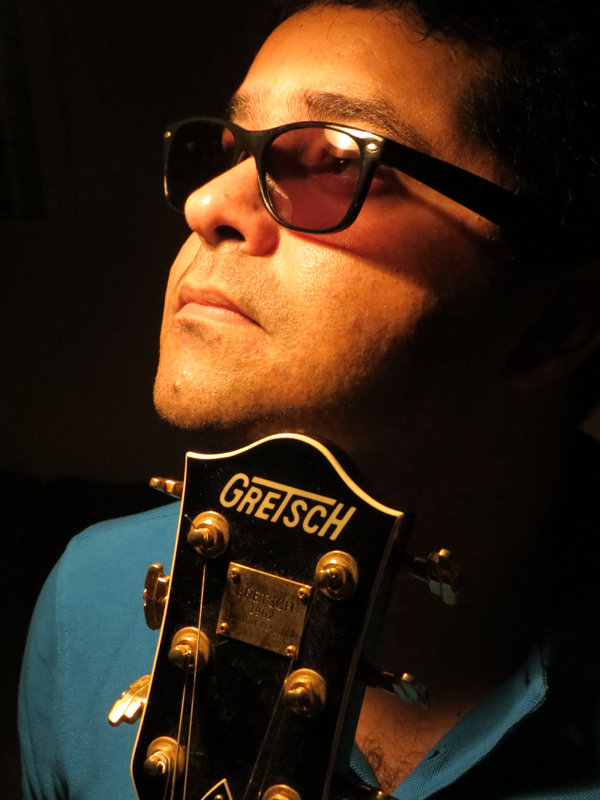 Twenty years later, now living in Rio de Janeiro, Mário Quinderé puts out his solo album with 8 songs "Songs From The Night Shift", his first release under the name Fish Magic.  The band's name comes from a paint of the swiss painter Paul Klee (1879/1940) and the record breaks a 10 year hiatus since its last recordings.
Working as a journalist in a daytime job, Mario seized his nights to arrange these songs, recording all instruments and risking on unusual instruments like flutes, glockenspiel and wurlitzer. There's hope in 80′s post punk music like the opening track "In a Heartbeat", there's solar joy in "Pristine", angst in the noisy "The High Hand", juvenile love in "Moonrunner", the passing of time as folk song in "Where the Summer Nights Go Blue" and also college rock vibe in "Season of Wonder".
The old friend Regis Damasceno (from brazilian bands Mr. Spaceman, Cidadão Instigado, Marcelo Jeneci) played bass and produced the album. Their partnership is reassured in the remake of a  20 year old song "All For Nothing", a track from Regis old band, Velouria, here in a new minimalist version with piano and strings.
Closing "Songs From The Night Shift", an electronic ballad "Ether" features brazilian chanteuse Bárbara Eugenia.
Released only in digital format, "Songs From the Night Shift" is available in streaming
Fish Magic - iTunes - http://itunes.apple.com/us/album/id976384049
Fish Magic - Rdio - http://rd.io/x/Qj4XdVo/
Fish Magic - Deezer – http://www.deezer.com/album/9906454
Fish Magic - Spotify – http://open.spotify.com/album/6zT2C4kygeXLfecp3MbVp3
Listen, support and buy Fish Magic here