Ethereal yin-yang: nem single by Moon Pics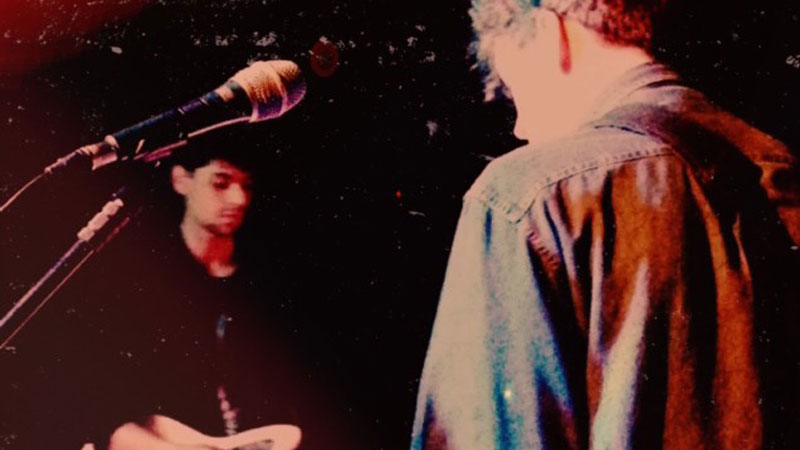 Diving into pandemic, confinement becomes unbearable. " 'suni' came in a time of crisis. I was tired of trying to record a good guitar sound in my room. So, I stopped idealizing and focused on composing, looking for good melodies and harmonies. And that's how 'suni' came about. I knew it would be a single when I sent it to Luiz (aliendawg.) and he liked it ", explains Adriano Caiado, from Moon Pics .
And it was not only Luiz who liked it. Several blogs praised the new single.
Austin Town Hall : " he's crafting these ethereal pop pieces, these otherworldly musical entities that sweep you away as a listener "
Destroy / Exist : " 'flwr' is a direct piece lavish with alluring wistfulness and plain lyricism, delivered in an utterly emotional way, and sounding utterly spacious to the point of abstraction ".
Start Track : " I have shared Moon Pics before. This new track is really nice. I am so into it ".
American Pancake: "The fluid fwr besides sonically shimmering like moonlight on the surface of a lake feels like distant lingering memories".
We All Want Someone to Shout For: "flwr" is a blissful sonic journey that takes your hand and guides you along with its dreamy soundscapes, into a peaceful and tranquil status that you will never want to leave".
"suni / flwr" (lowercase) is Moon Pics' 6th single, released in late July 2020, when almost 6 months into pandemic were dragging through our days with no signs of a close end.
According to Adriano, "flwr" was also writeen in a chase for better melodies and harmonies. " I don't remember recording it. I usually pick up my phone and record when I'm inspired. Then, I don't look at it for days. When I went back to my files, I liked 'flwr' ".
Although composed using the same principle, "flwr" feels like the opposite of "suni": one is slow, saturated; the other is fast, with a lot of distortion. Yin-yang, what goes round, comes round.
In the middle of the pandemic, according to Adriano, " 'suni' is about not wanting to feel anything, and 'flwr' is about wanting to feel everything that exists at the same time. 'flwr' reminds me of 'Pygmalion' from Slowdive and 'Disintegration Loops' by Basinski while 'suni' would be more like Jesus and Mary Chain and Radio Dept ".
"flwr" has a video made by Xavier Braun:
Listen, download or buy at Bandcamp
Listen at Deezer
Listen at iTunes
Listen in Spotify