\ENGLISH\
Electric Lofi Seresta's new album reminds us that the 2010s are ending (badly).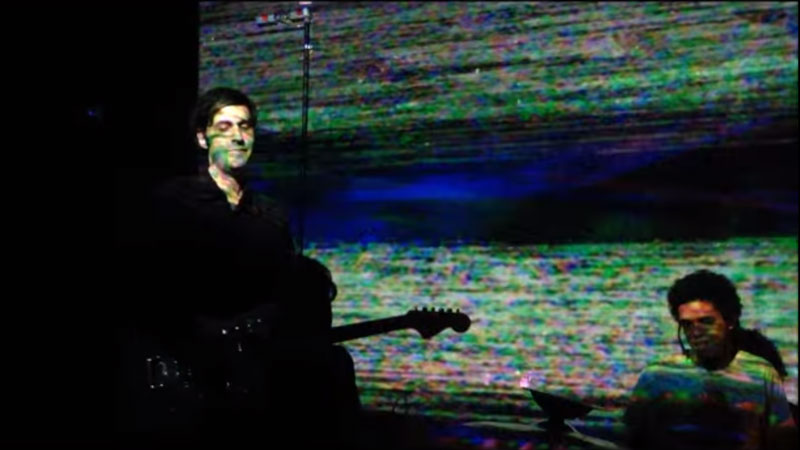 Guilherme Almeida's solo project, Electric Lofi Seresta, is releasing his third album: "End of Decade".
Consisting of 12 home-recorded songs, the album reveals a pessimistic look at the end of the first decade of the 21st century. Songs such as "Western World", "Hate Your Post" and "Fake News" are, as Guilherme puts it, in the air. "Social network is the most formidable subjectivity control tool ever created because it's affectionate – fake news is a way to our hearts".
Recorded in less than a month at his home in Rio de Janeiro, Guilherme used the same pattern of stripping the song bare; "If it remains a good song despite the effects and pedals, it is a true Electric Lo-Fi Seresta song".
In 2015, ELFS released its first album "White Nights" (via Dufflecoat Records) and later "Interstellar Motel Radio" (2017) by Brazilian NapNap Records. "End of Decade" comes out in digital version and a limited print on picture CD.
Guilherme is known in Brazil for his other band, The John Candy. He is also a Philosophy professor in one of the many Brazilian Universities that are seeing their Governmental Fundings being cut. The photo in the album cover was taken during a student's occupation in 2016. "Some students asked me to do a show at the occupation to collect food for employees who were 6 months without payment. It was a remarkable day in my last decade."
Buy CD (available from 07th/November)
Listen, buy and download digital version.