\ENGLISH\
Echo Upstairs live in Wasabi Cultura studio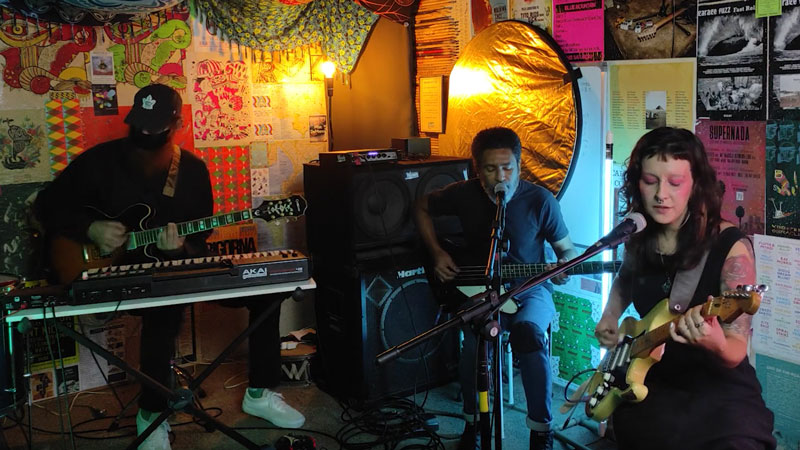 In times of pandemic, unable to go on stage, Echo Upstairs recorded a live performance at Wasabi Cultura, a rehearsal and recording studio in São José dos Campos, near São Paulo.
The session features 7 songs, including previous singles "Cloud" and "Green Quartz", plus tracks not yet recorded such as "All the Stars", "IN/OUT" and "I Love Being the Person that you Hate".
Ana Zumpano (guitar and vocals) and Bigu Medine (bass and vocals) played with Rafa Buletto (guitar and keyboards); Gilbert Spaceh and Mauro Terra did not participate due to security measures around the pandemic. As we still don't know when it will be possible to see Echo Upstairs live, this is an excellent opportunity to check out the band performing.
One of the tracks is Echo Upstairs' first composition in Portuguese, "Correspondência:
https://youtu.be/y6BZ8VE0Fhk?t=1063
Watch the session in full here.