Brazilian shoegazer noise pioneers' Low Dream complete catalog available
Formed in 1991, Brasília's Low Dream released two albums, one cassete and a compilation of extras. Now their catalog is available in digital format. "Dreamland" (the demo), "Between My Dreams & the Real Things" (1st album), "Reaching for Balloons" (2nd album) and the compilation "Soundscapes" are also available in Spotify, Deezer, Apple Music, Google Music, Amazon Music and several others.
In brief: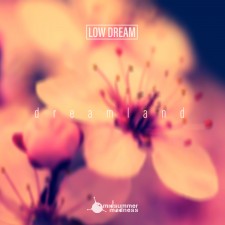 Dreamland (1992)
first demo tape, with 4 songs, produced by Geruza from the Brazilian punk-metal band Escola de Escândalos.
Released only on cassette tape, it sold approximately 800 copies. Original version had a blue cover, xeroxed in a crappy paper. So, we needed a new cover for the digital re-release. This one was designed by Low Dream's drummer Giovanni Fernandes.
tracklist: Treasure (demo);  My Dear Ocean (demo); I Never Had Sugar Dreams (demo); Candy (demo)
bandcamp
spotify               deezer                  apple music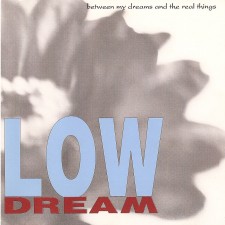 Between My Dreams And The Real Things (1995)
first album with 10 songs, also produced by Geruza in his studio Artimanha (Brasilia).
The album bogged down more than a year of waiting until their label, Rock It!, was able to press it on CD. Although being distributed by major EMI, the album went to supermarkets and department stores and was stranded. Meanwhile, Low Dream broke out Brazil playing dreadful places.
tracklist: Lose My Dreams (in a Deep Blue Sky); Chasing a Butterfly; My Garden; Sugar Drops (for a Fairy); Only a Finest Breeze; I Never Had Sugar Dreams; Precious Love; Watching Caroline´s Dream; Treasure; Candy
bandcamp
spotify                deezer                  apple music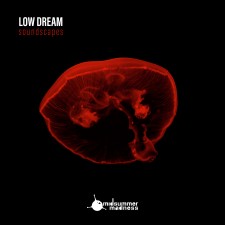 Soundscapes (1995)
Released originally as a cassete compilation of extras, it featured only acoustic recordings made for Brazilian radio program "Cult 22″. In 2001, midsummer madness re-released "Soundscapes" cassete as CD including a version of "Jesus Come Back to Earth" (taken from "Where Is My Rock'n'Roll?" – tribute to Arnaldo Baptista, 2001, label: Dabliú ) and Drugstore's "Starcrossed" version. For this digital re-released, the original cover was replaced by a new one (also designed by Giovanni).
tracklist: Acid.trip.smile (acoustic); A Sky Between Us (acoustic); From The Ocean Inside Your Bewitched Eyes (acoustic); Rocket Ride (acoustic); Shine (acoustic); These Little Things Touch Me Everytime (acoustic); Starcrossed (Drugstore); My Dear Ocean (acoustic); Jesus Come Back to Earth (Arnaldo Baptista)
bandcamp       spotify                deezer                apple music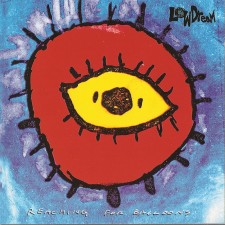 Reaching For Balloons (1996)
Second album, released only in CD format through band's own Uptight label.
Only 1000 copies were pressed. Features 12 tracks, self-produced, surely their best album. Smashing Pumpkins meets Stereolab, lyrics in French and English, features a 2nd guitarist, Luis Eduardo. Unfortunatelly, Low Dream split an year after releasing this album.
tracklist: From The Ocean Inside Your Bewitched Eyes; A Sky Between Us; These Little Things Touch Me Everytime; Rocket Ride; Shine; Me And My Friend The Rain; Balloon Head; Trois Millions D´Etoiles; Acid.trip.smile; What We Feel; Ultra Violet; Reaching for Balloons Bonus Track