\ENGLISH\
Brazilian power pop from the Amazon. And a Big Star version.
The Baudelaires formed in 2009, released 2 albuns and 2 EPs but since 2013 has been on halt. Now they're back with a new song and a Big Star's "Thirteen" version.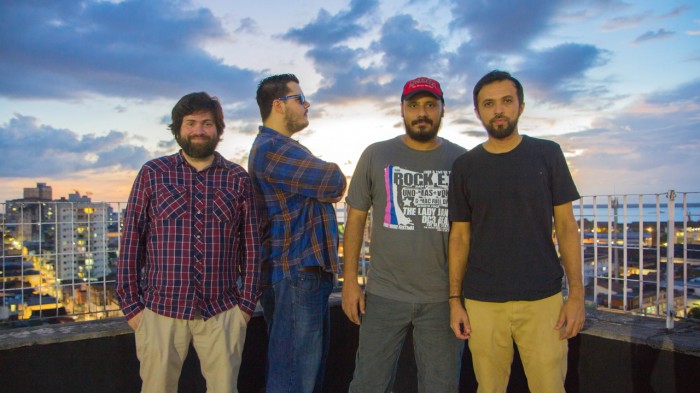 Since the release of 2013′s second album "Charlie", The Baudelaires are in halt because vocalist and guitarist Andro went to Texas with his other band, Vinyl Laranja. Now he's back to Belém, capital of Pará, one of the biggest states in the brazilian Amazon.
Since 2009 they've been writing power pop songs and new ones are coming to the surface for a likely 3rd album this year."Congratulations on Your Decision to Become a Pilot" is the first one to come out, and according to Andro "Another love song written in 5 minutes, with mantric lyrics repeating itself. It's a celebration of girls choosing to be girls when they're given heavenly option."
"Congratulaions'" b-side is a version to Big Star's "Thirteen", a song they play live for a long time and a delight to those who always wished to listen to an electrified version of it.
Listen to the single "Congratulations…" at Baudelaires' page here (192 kbps) and also at midsummer madness bandcamp.
And also:
Deezer: http://www.deezer.com/album/13154098
Google Play: https://play.google.com/store/music/album?id=B5magboiaultetmrfvzeawzzplu
iTunes: http://itunes.apple.com/us/album/id1114252460
Spotify: http://open.spotify.com/album/4L0gbX3wSOpvYuinY1yBGH