\ENGLISH\
A Última Peça, new project from Luisa mandou um beijo's guitarist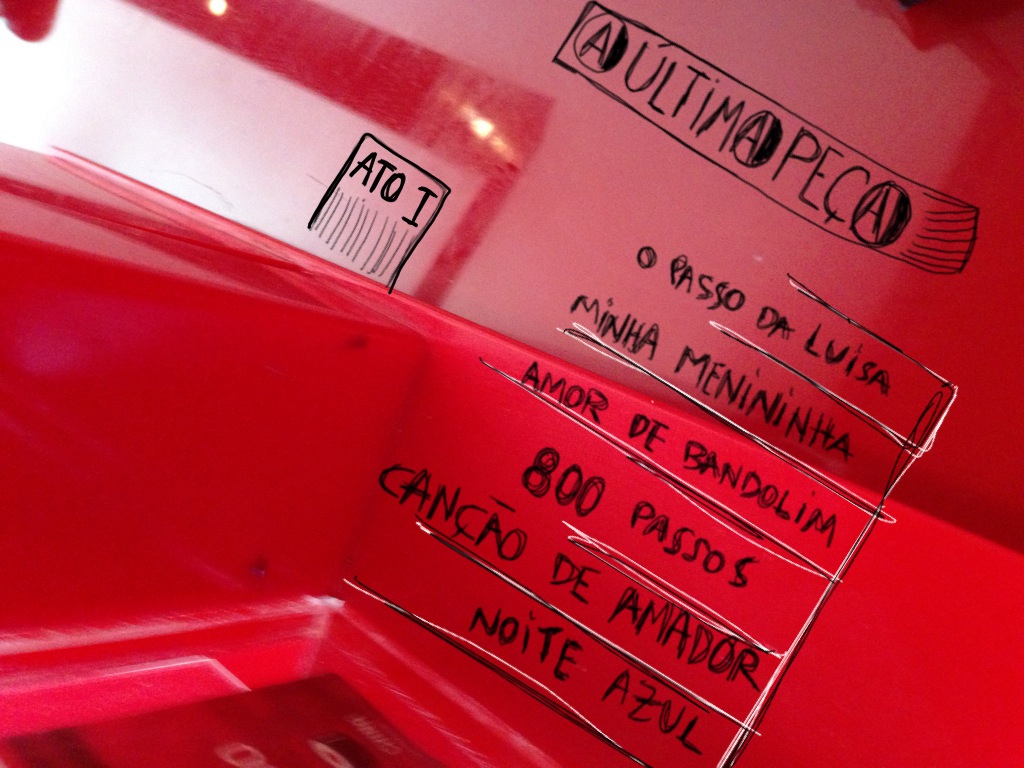 A Última Peça (The Last Play) was to be just an archive of songs written by Fernando Paiva, guitarist at Luisa mandou um beijo. After becoming father of 2 wonderful children, and with no time left to record his songs, Fernando decided to register a few in homemade recordings.
But this simple register became bigger and bigger…. 2nd guitar, bandolim, programmed drums, bass and a simple personal archive became a band. Next Act? He called friend Dimitri (from Diahum) to put vocals and Dimitri brought together his partner Alexandre Hofty. Alexandre mastered and programmed drums. As a result, "Ato I" A Última Peça first EP is out. Delicious and unpretensious pop, with brazilian feel and lofi twee internationalism.
"Ato I" is out now, with 6 songs. Go to the band's page to listen and download lo-res version or buy (pay whatever you want) hi-res EP here.