18 Years and only 3 official recordings: Valv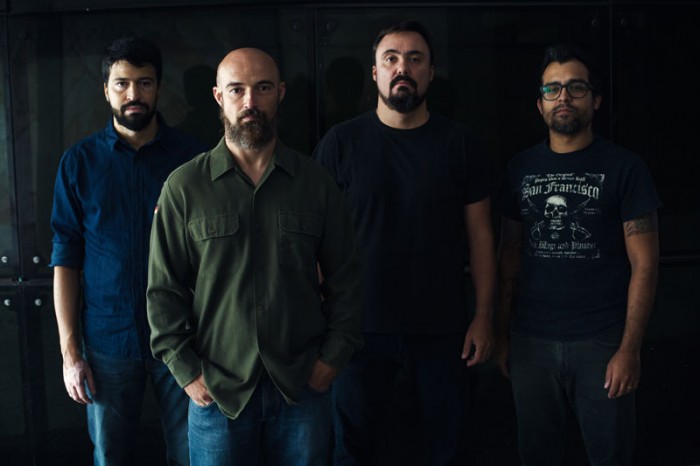 Valv formed in 2000 when four friends coming from different punk and hardcore bands of their hometown Belo Horizonte decided to embrace post hardcore, emo influences. At that time, emo wasn't a bad word yet and Valv were listening to Sunny Day Real Estate, Fugazi and Mogwai.
Already experienced musicians, their powerful live performance soon got people's attention. In 2001 they were one of the first indie Brazilian bands to go to prestigious South By Southwest Festival. Their trail blaze adventure was registered in a documentary for Brazilian TV – here.
Back in Brazil, their first EP "Ammonite" came out in 2001, with 6 songs. Some critics labeled it as post-rock. Indeed, Valv was support band to Mogwai when the Scottish toured Brazil in 2002, but that's the closest they got to it.
In 2004, they released "The Sense of Movement", their first and only full album till today. That's when things started to change, band members moved to different cities and Valv went on halt in 2007.
It was only in 2016, after being asked two new songs for the soundtrack of a documentary, that Valv decided to end it's hibernation. Remaining members Alessandro Travassos (guitars, vocals) and Luciano Cota (guitars) recruited new old friends from Belo Horizonte's indie hardcore scene and recorded 5 new songs. "Nautilidae" is their new EP.
This means 18 years and 24 songs officially recorded. One would say this is laziness but it's not. Valv's songs are painful, the stories within it are real. Seeing from this point of view, it's a fair amount of real life made public.
"Nautilidae" was released with the help of Canadian label Cuchabata.
Valv (live in 2016)